Accelerated Reader
The prized Bookworm badges are up for grabs again for our year 7 and year 8 students.
Students at Cecil Jones are reading avidly to attain their 'Bookworm' reading badges. As well as a school-wide 'Drop Everything and Read' session every Thursday afternoon, Year 7 and 8 students are on a rolling programme of taking Accelerated Reader quizzes month.
If you would like to take extra quizzes at home the AR link is;
https://ukhosted11.renlearn.co.uk/1895437/default.aspx
Take the Accelerated Reader quizzes. - Use your username and password with the link - Click on Accelerated Reader - Type the name of your book/author into the search box. - Take the quiz
Accelerated Reader scheme
At Cecil Jones Academy we understand the importance of books and reading. To instil this in our students we will be combining recognition, competition and rewards to encourage a love of all things reading in our students.
Using the Accelerated Reader scheme we will be helping students to increase their enjoyment of reading and will be holding individual and inter-tutor competitions to recognise and reward their success.

All our year 7 and year 8 students will have their own tailored reading level to help them get the most out of their books. Once they have finished their books they can take quizzes to test their reading abilities and understanding, and for a bit of competitive fun!
Their Accelerated Reader accounts will total up their word count and when students hit word count goals they earn badges to celebrate their progress and achievement.
Badge winners will be updated regularly to help us recognise and praise our top reading students.
Bronze bookworm badge : 500,000 words
Silver bookworm badge: 750,000 words
Gold bookworm badge: 1,000,000 words
One Year 7 student says
"I love our drop everything and read tutor time because I love reading. I enjoy learning new things and being in another world. The quizzes are really fun and I can't wait to get my bookworm badge"
Accelerated reader competition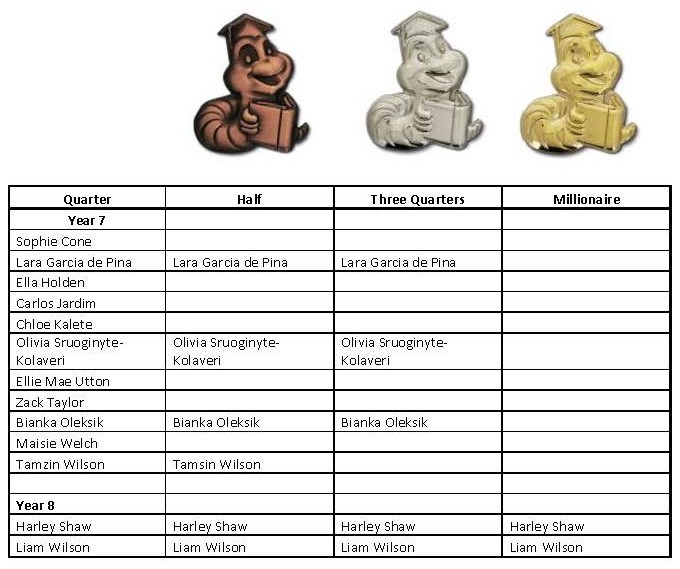 Accelerated Reader Timetable 2021-2022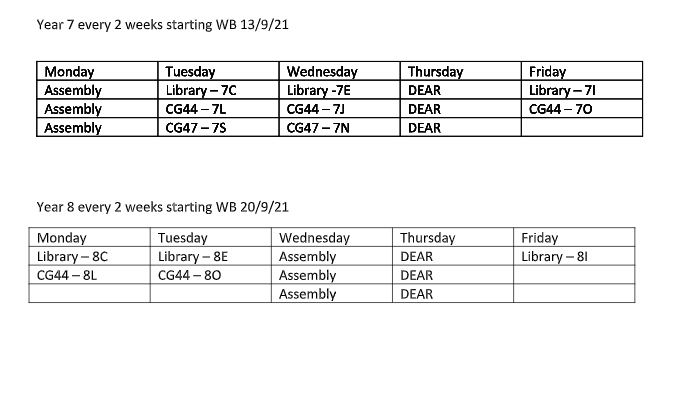 2021-2022 Winners
2020-2021 Archive
Well done to Joshua Randall in year 8 for being this year's first Million word winner.
Accelerated reader competition
Total
June
May
April
December
November
2019-2020 Archive