Enrichment Programme
Enrichment Programme
Education is about much more than just your chosen subjects. It is preparation for a successful life. Opportunities will be provided to enable you to:
Develop your ability to work and learn independently
Take responsibility and provide leadership
Develop your ability to work effectively with others
Contribute to your local community
Develop your knowledge and understanding of a range of issues and subjects not directly offered in your subjects
Add qualifications
Develop your physical skills
There are a range of opportunities for example:
Mentoring with younger students in the school
Teaching Assistant training
Career ready mentoring programme and work placement
Guest speakers from the world of work
Networking with Essex University and more
Gardening Club lead or take part with younger students in the school allotment
Literacy Leaders in partnership with local primary schools
Sports Leaders Award in partnership with local primary schools
Financial Management
Pathways advice and programmes including medicine/veterinary science and dentistry
Becoming a Subject Ambassador
NHS careers morning at Southend University hospital
Study skills seminars to prepare for A Level study
UK University search at the Emirates stadium
Essex University Superfair
Power to Perform – how to cook meals to prepare for study
UCAS support programme for university applications
Interview skills and CV writing workshops
NCS (National Citizen Service)
Here at Cecil Jones we work in partnership with NCS to offer our students the opportunity to learn valuable skills, important lessons and life-changing experiences outside of the classroom.
NCS – National Citizen Service is an organisation available to young people to aid them grow their strengths and become world-ready and work-ready. They do this through a range of different experiences — online, in the community, and away from home — young people can build their confidence, resilience, and well-being, gather work skills, and become engaged citizens who feel motivated to make a positive difference in society.
NCS experiences:
Boost confidence
Grow resilience
Develop new skills
Be a force for good
Become ready for the world of work

Personal development opportunities:

Health and Wellbeing
Working Together
Skills for Success
Career and Progression Guidance
Employability
Skills for Independent Living
Citizenship and British Values
Volunteering and Social Action
Mental Health:
The Sixth Form team have an open-door policy whereby students are welcome to access support, advice and guidance. Referrals to external agencies can made or help to access services is provided. The school nurse is also available fortnightly to support students with their mental health and also has access to a wide variety of services.

Is a digital mental health and well-being company providing a welcoming space for mental health care which is available for all age groups. They provide helpful articles, personal experience and tips from young people and their team. They have discussion boards for students to start or join a conversation with the friendly community on a wide variety of topics. Students can chat to a member of the team about anything that is on their mind via messaging service or live chat. To allow the students a safe space to track their feelings or emotions and reflect on how they are doing, they can use the daily journal programme.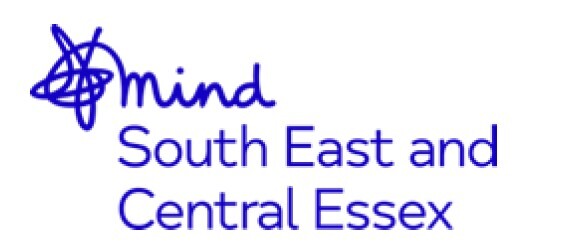 The Youthful Wellbeing Program from MIND which supports young people in a variety of areas.
The Sixth Form, SENCO and safeguarding teams can complete a referral or signpost students to self-referral where necessary for The Youthful Wellbeing service if needed.
The programme offers short-term support (6-8 weeks), connecting young adults to local initiatives and services. Their aim is to: increase people's connection with others and their local community, empower young people to take control of their health and wellbeing, and where eligible, to access resources from a personal health budget. This will provide personalised support and enhance resilience.
Lox 100
The Lox 100 Programme runs alongside all A-Level courses. It is a outstanding programme that has be created specifically to support our students within the Loxford Trust to gain an insight into a variety of social and economic aspects of the community as well as current affairs. The programme includes support through the UCAS university application process, as well as equipping the students with the revision skills to be successful.
It covers the following areas to develop the wider skills, independence and critical thinking of our students.
UCAS Programme
British Values
Current Affairs
Communication Skills
Revision Skills
Statutory 18 hours of RE per year
Uplearn:
We provide the students with access to the educational platform 'Up Learn' which delivers a world-class learning experience that brings out the best in any student. One that ensures that all students can learn effectively and master their subjects, with a 97% A*/A performance rate this is a superb opportunity.